ilwu52.com
Supercargo, Supervisors and Marine Checkers
for Washington State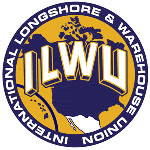 "An injury to one is an injury to all"


---

Notice!

Casual Referral Cards to be mailed soon.

Contact business office to confirm mailing address.

Meetings
Executive Board Meetings are the Tuesday before Stopwork Meeting.

Stopwork Meets are 2nd Thursday of each month
Check with Business Office to confirm dates & times.


Oct 30, 2017